THINGS TO DO IN NEW RIVER GORGE, WEST VIRGINIA…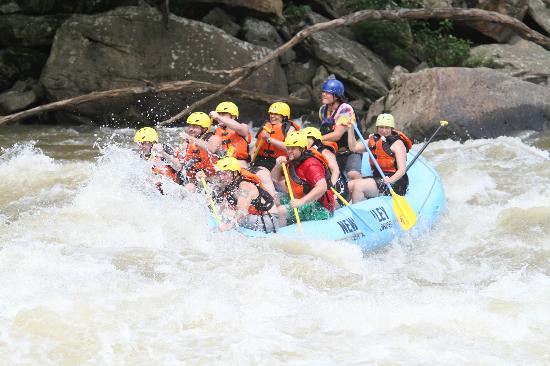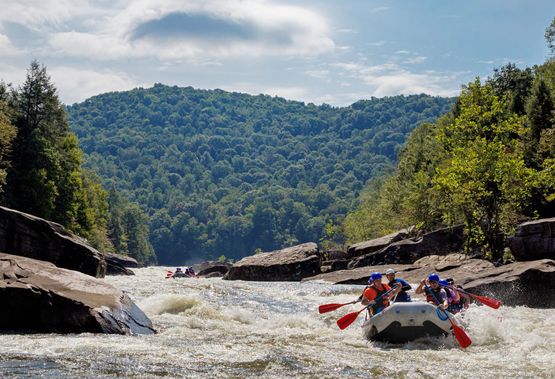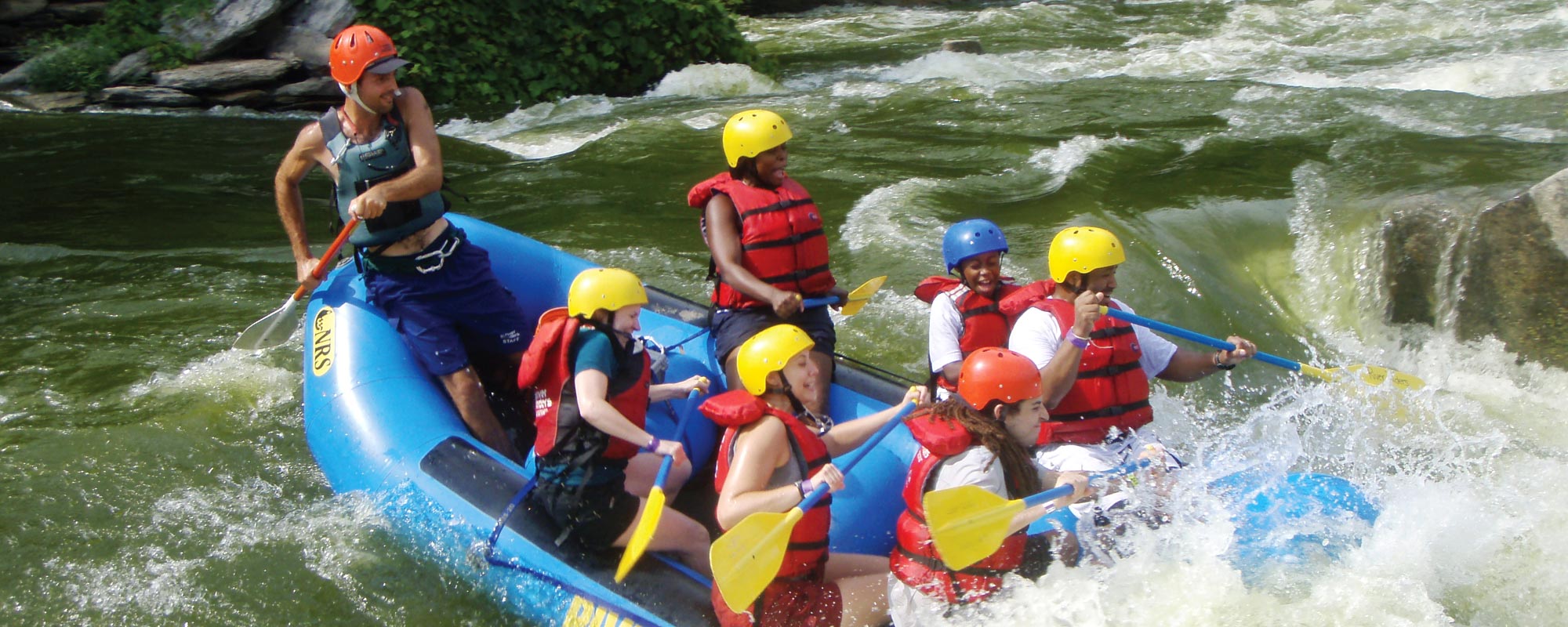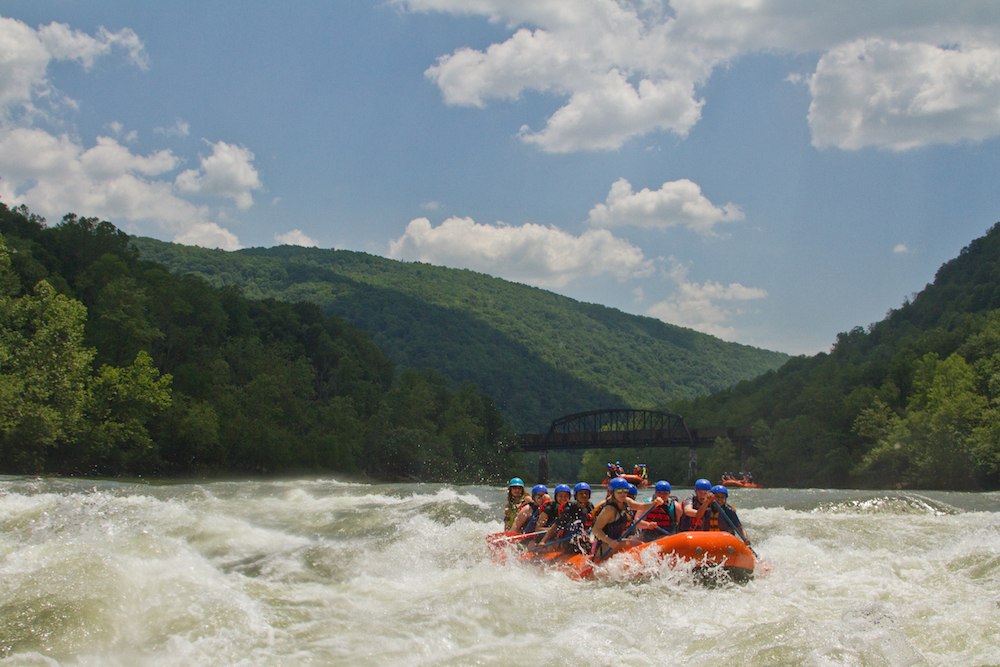 WHITEWATER RAFTING
UPPER GAULEY RIVER RAFTING:
The Upper Gauley River is the Crown Jewel of whitewater excitement. This part of
the river drops over 335 feet in less than 13 miles which results in a heart-pounding
adventure from start to finish. The Upper Gauley is consistently rated as one of the top rafting destinations not only in the USA but around the world.
The Gauley River Season typically runs from early September to mid October.
LOWER GAULEY RIVER RAFTING:
The Lower Gauley River has over 70 rapids plus beautiful scenery covering its entire 13 miles.
During certain times of the year (September & October), some of the rapids are in the Class V & above Categories.
UPPER NEW RIVER RAFTING:
This part of The New River is ideal for children, families or groups.
It is mostly flat water with some small rapids.
LOWER NEW RIVER RAFTING:
This part of New River is the most popular part of the river for everyone.
It has over 25 exciting rapids & covers anywhere from 8 to 14 miles, depending
on the season & water levels. The trip terminates near the New River Gorge Bridge.
ZIPLINING:
The Gravity Zipline serves up a major dose of adrenaline that's on par with just about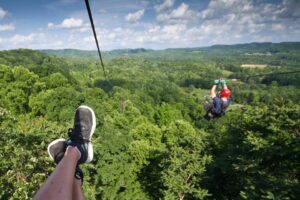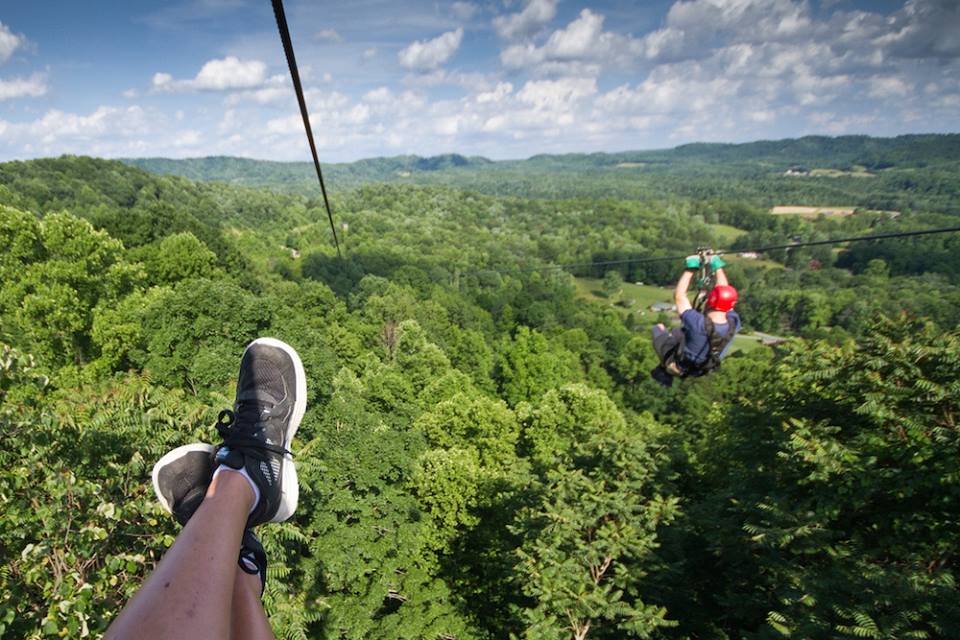 any extreme outdoor adventure. It's total length is 1.5 miles & is up to 200 feet in height.
The 6 ziplines criss-crosses several ridges & valleys.
The 3,150 Ft .Adrena-Line is one of the longest & fastest, reaching speeds up to 65 MPH.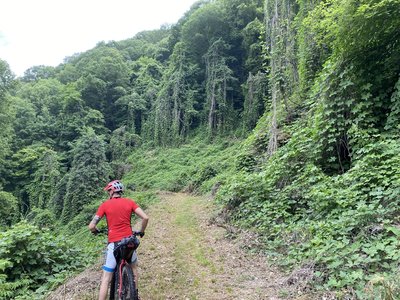 MOUNTAIN BIKING:
The New River Gorge boasts a variety of mountain biking terrain.
From narrow rollercoaster single-track trails to old gravel mining roads & railroad grades .
There's something for all ages & experience.
KAYAKING: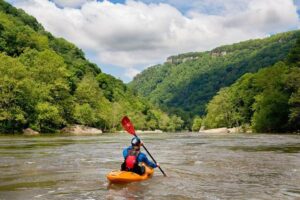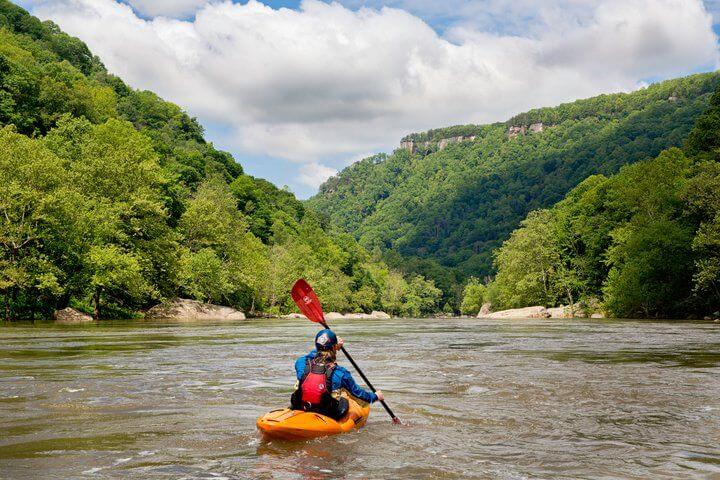 Hawks Nest State Park, Boley Lake & Summersville Lake all offer excellent relaxing kayaking opportunities.
Enjoy the great outdoors & wildlife viewing while floating on our great waterways.
These waters also offer you an opportunity to try out your stand up paddle boarding skills.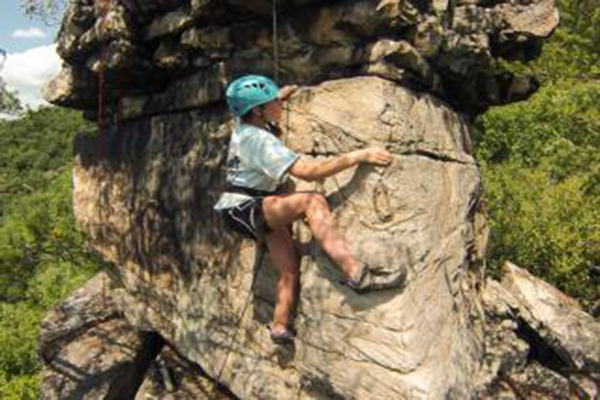 ROCK CLIMBING/RAPPELLING:
Serious & novice rock climbers alike from around the world congregate at the New River Gorge.
We have climbing experiences for all levels of climbing know-how.
Beauty Mountain & The Bridge Buttress are two of the more popular locations.
OTHER ADVENTURES
Explore the New River Gorge by car.  Take up-close photos of rafters and kayakers as they navigate the many rapids on the New River.
Take a short drive to visit Babcock State Park.  See and explore the very popular Glade Creek Grist Mill.  The park is 4,127 acres of rugged beauty.  
Bundle up and take in all of the winter activities at Winter Place Ski resort.  Skiing, tubing and snowboarding are just a few of the many activities that are featured there.  
There are several antique shops in the area where you may be able to pick up a "treasure" that you just can't live without!